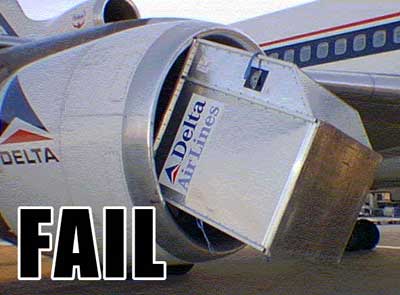 As discussion on some of the blogs in the MMO blogosphere seem to be discussing the slowdown of activity in some of the WAR-dedicated blogs recently it occurs to me that there are all kinds of different definitions of what makes an MMO commercially "successful."  While some companies look at anything less than Blizzard-Level numbers as too small, many companies are looking at smaller niches or alternate styles and saying "yes" to new game development.
So what DOES make an MMO a success in your eyes?  I think that is a complex question.  There are certainly different levels of success.  There are definitely different levels of failure.  When you see a game like Tabula Rasa close down so soon after launch, you have to probably agree that it's a business and critical failure.  Same for games like Auto Assault.  But what of those games in between?  Certainly I've written enough about how big a DISAPPOINTMENT Vanguard turned out to be, but with a dedicated team still working on it and a small but loyal customer base you may be able to successfully argue that it's not a total failure.  Certainly the economy of scale that SOE has working allows for some marginal games by today's standards to stay open and running.  Whether the publisher thinks a game is successful or not is certainly dependent on the investment they have in it and how profitable it remains.
I'm also thinking about WAR here in the context of the post above.  When does a game start feeling like a failure to the people who had the most invested in it outside of the company that is publishing it?  I know that Mythic was hoping for a million subs at some point.  That clearly isn't going to happen.  But does it take a million players to make it a success?  500k? 200k?  I'm sure that financially WAR isn't ever going to be the game that EA and Mythic were hoping for.  I'm not sure how much was invested in the development of the game, but I do know that it had a relatively short development cycle for a AAA MMO.  It could be that between box sales and subs for the first few months that they are into the black and can now successfully manage the game going forward.  Certainly, no one is making money hats over there though.  As an aside, I think that the first "hit" or truly successful PVP-only MMO remains to be made. This is especially true given what I'm hearing about Darkfall (or as Kill Ten Rats calls it; Darkfail.)  Fact is, given the expectations from the community, WAR is a failure.  It was never going to be a "WoW-Killer" as some had proclaimed but it had the opportunity to take a larger niche than it's settled into.
What I'm getting to here is that Blizzard has set an unreachable standard to measure success against.  By WoW standards, there is one successful MMO out there.  Many other MMO's would have to be considered successes for the genre to continue to grow and thrive.  Off the top of my head, I'd list a handful of MMO's as true successes by any measure.  For me, those are;
Everquest (Original) – Continues to hold a sub base 10 years after release. Is on game update 50-something.
Everquest II – Still kicking, and has a good little niche.  Worst thing it did was launch early against a more-polished WoW.
EVE – It's the only Sci-Fi game in town, and it's great at what it does.  It's one-server model and cost structure makes it work.
Lineage II – Not huge in North America, but a player base here.  Millions play worldwide.
CoX – Heroes or Villains, a good solid base of players.
LotRO – Not huge numbers but an upset winner.  Who knew Turbine had it in 'em?
WoW – Duh.
Others have succeeded in the past, like UO, DAoC, and others, but are past their prime.
Who are the epic failures?
Tabula Rasa – 2 redesigns and about 10 years in development.  Servers shut down.
Star Wars Galaxies – SOE shows how to take a great franchise and manage it into the ground.  Still running, but a ghost town.  Server consolidation would benefit this game.
Pirates of the Burning Sea – What happens when your design and mechanisms aren't completely thought out or tested.
DDO – you can't be completely instanced and have so little content and hold a sub base.
Darkfail – Going to go ahead and call this one early.
Age of Conan – All hype and level 1-20.  End game mechanisms not functioning at launch, people leave.  Could have been someone, could have been a contender.  Instead, it's just a bum.
Certainly there are many more that fall in between and could be added to one list or the other. I'd definitely put WAR in that category (neither success or failure yet) among others. Before we discount any game we should think about what it's trying to do and if it's hitting that target.  EVE will never get near WoW numbers but for CCP, I think you would have to say this is a big win.  It didn't start out fast but it's developed a cult following and a community that is more interesting than most any MMO out there.
We tend to be hyper critical (us MMO bloggers) and in part that is our function in the community.  Any time a developer makes a game that keeps people's interest and rings the cash register often enough to keep the lights on, there is a success there for sure.  Don't hold everyone to the highest standard of success because only one game or company can have that at any give time. What I'd really like to see is a battle of the titans some day.  I'd like to see a challenger to the WoW throne.  A game to be the 1B to WoW's 1A.  You want to see innovation and incentive to improve?  Let's see 2 great games duke it out.
Who am I betting on?  That's another article altogether.