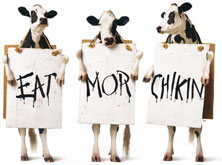 Over at Nerfbat.com, Shwayder has declared the battle for supremacy on the Thorgrim Server of WAR to be OVER.
I have to agree with him. It does seem that there is a dearth of worthy opponents on the server, although a couple of guilds recently saw a spike in membership (maybe the order saved up their lunch money?  The bus near the game store only runs on Sunday? I dunno.)  I can tell you that in T2, where most of the action is right now, Order is mostly standing near level 55 hero mobs taking potshots.  In the Phoenix Scenario, they just turtle, fearing what happens should they step off the lawn.
Pitiful.
Here's what we know for sure;  Destruction is running mostly unchallenged on the streets of all three major pairings.  CoW has been met with but one defeat, and numerous victories despite our noobness.  And Order seems to only take keeps that are lonely.  It's rare to find a roaming band of Order in the field.  The only conclusion?  They have waved their white flags and set about their harvesting. Or knitting.
It's time for some Order guild to roll up on Thorgrim that is the equal of the Destruction forces there.  If there is such a guild. Barring that, we'll see you all on your shields at level 40, where there is no place left to hide. You or your guild have what it takes?  You'd be the first.
/yell WTS Chicken feed.  Not enough chickens to make it worthwhile…